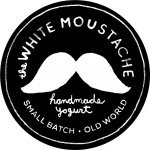 Website The White Moustache
Small Batch. Old World. Handmade
Assistant Bookkeeper
Salary: $25-$30/Hour
Position: Part Time, 2-3 days per week.
Location: Red Hook, Brooklyn
The White Moustache, a small batch creator of handmade yogurt, is currently looking for a resourceful bookkeeper to manage our books; oversee paperwork related to various operational insurance and compliance matters; and manage the healthcare and related benefits we provide to our employees.
Most importantly, you'll create space for an artisanal company to focus on their craft.
Roles and Responsibilities
Your primary mission is to keep our books airtight and up to date. This includes tracking revenue and expenses; filing invoices, bills and payments; preparing the company for potential audits; closing the books every month and preparing reports for our external accountant.
You'll also manage, track and complete paperwork related to our various operational insurance(s) and ensure that we are up to date with any compliance deadlines throughout the year.
And, finally, you'll manage employee benefits and run our biweekly payroll.
Skills, Experience and Personality
We're a small team where every voice and personality matters. The skills and experience you bring are important. So too the things that make you laugh, cry and feel good inside.
Skills
Quickbooks, Quickbooks and more Quickbooks.

Extremely good communicator be it with the spoken or written word.

Exceptionally detail oriented.

Solid experience with Google Suite / Microsoft Office, especially spreadsheets.

Experience managing healthcare benefits.

Familiarity with Project Management Software and communications. We use Asana and Slack.

Ability to jump start projects, operate on them independently and see them through to completion.

Adept problem solver willing to fail fast, recover quickly, take constructive criticism and move on with the task at hand.
Experience
Minimum four years working in a position similar to the one described above.
Personality and Demeanor
You have a deep love of craft products and the brands that produce them.

You're a creative thinker equally comfortable working in teams or all alone.

You're not afraid to make mistakes and are open to criticism and feedback when you do.

You work efficiently and with great care.

You are results oriented.

You bring strong outside interests, hobbies and/or skills to your work because someone needs to sing, dance or juggle during our downtime.
Additional Bonus Skills
Experience with inventory systems

Customer Service Experience, since you will be chasing down cash from folks

Second (or third) Languages are a plus. While we operate in English, you'll find many of us communicating in Spanish, Arabic, French and Farsi.
Who You'll Work With
You'll work with our Factory Manager, Production Manager and report directly to our founder.